Westies are known for their Westitude. Yes, it's attitude with a Westie flavor. They are independent dogs and they do what they want. When they want.
It doesn't mean we don't love them. But sometimes we try to shame them, maybe they behave. Hint: They still don't.
So here 29 photos of our amazing Westies, flooding homes, pooping everywhere, digging holes. You know, doing Westie stuff.
"I was abandoned by me family for the whole hours so I chewed the water hose on the toilet and FLOODED the house. Mom says I am lucky they're so attached to me. And I'm grounded"
"I love digging holes in the grass! Especially right after my mom covers them up. I'm not sorry and I'll do it again." ♥️ Jaz
"I peed on the new rug less than 30 minutes after it was first put down. Then, after I was scolded, I pooped in my mom & dad's room for revenge. Now I don't understand why they won't share their dinner with me"
"I LOVE peanut butter… until bathtime! Then I play DEAD!"
"I did a big poo… Trod in it… And then ran into the house and danced on the sofa, rug and carpets… IT WAS FUN!"
"When my mom took me for a walk I pooped while crossing a busy street. Not sorry, Louie"
"I  WILL eat your gum and chapstick out of your purse… with no regrets OR shame!"
"I didn't want to get in trouble for peeing on the floor, so I peed on the DRAPES! ☹️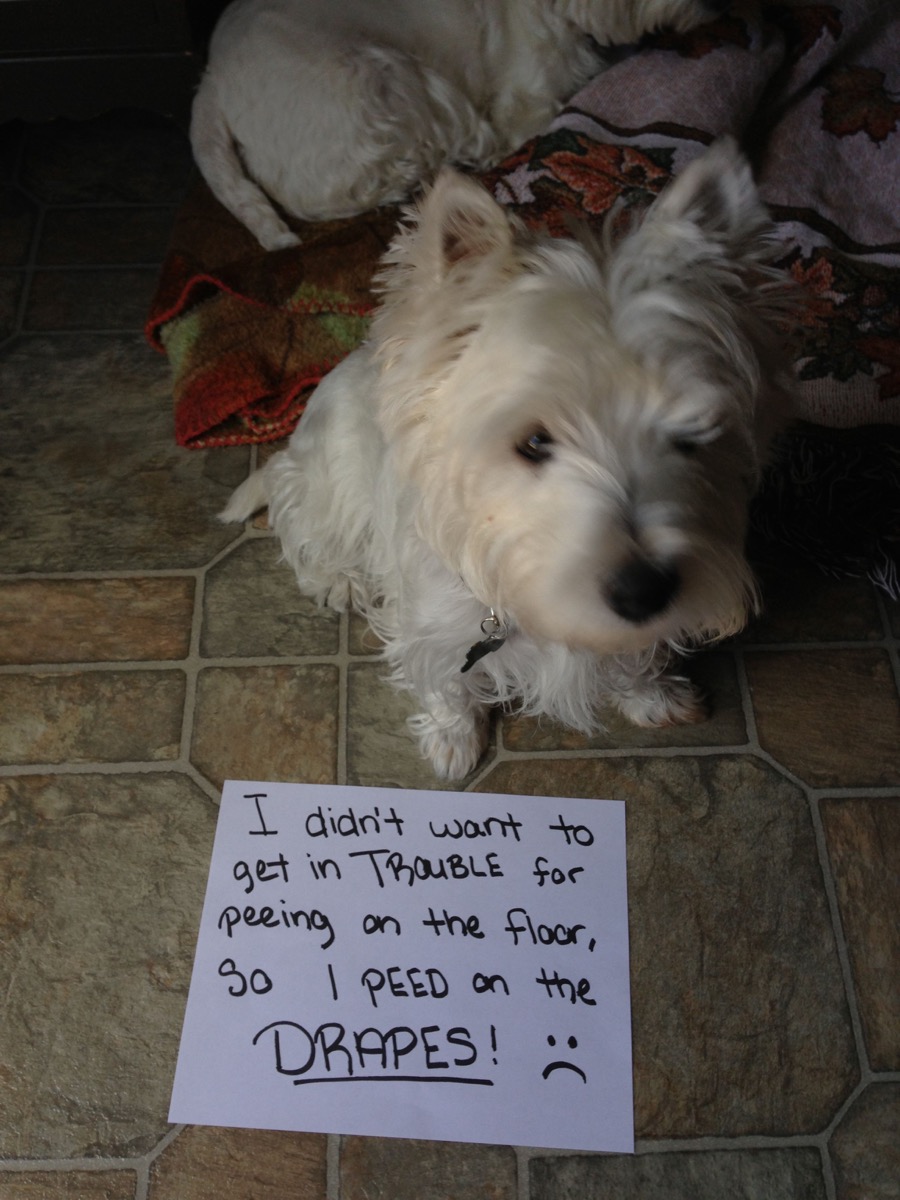 "I pooped on mommy's bed… and she still loves me!!"
"I make my mommy & daddy open and close the back door 50 times a day for me. Because I want to go out and bark at the air!"
"I dug this hole!"
Westies are not the only ones doing naughty things. Here are other dogs showing us that they rule the world and we just live in it because they allow us to:
"I peed on the Roomba." Maralynn
"I pee on my brother once a week" -> "I'm the brother"
Well, you better read the messages on your own. It involves licking 😁
"I lick the couch a lot…"
"This is my growth chart!"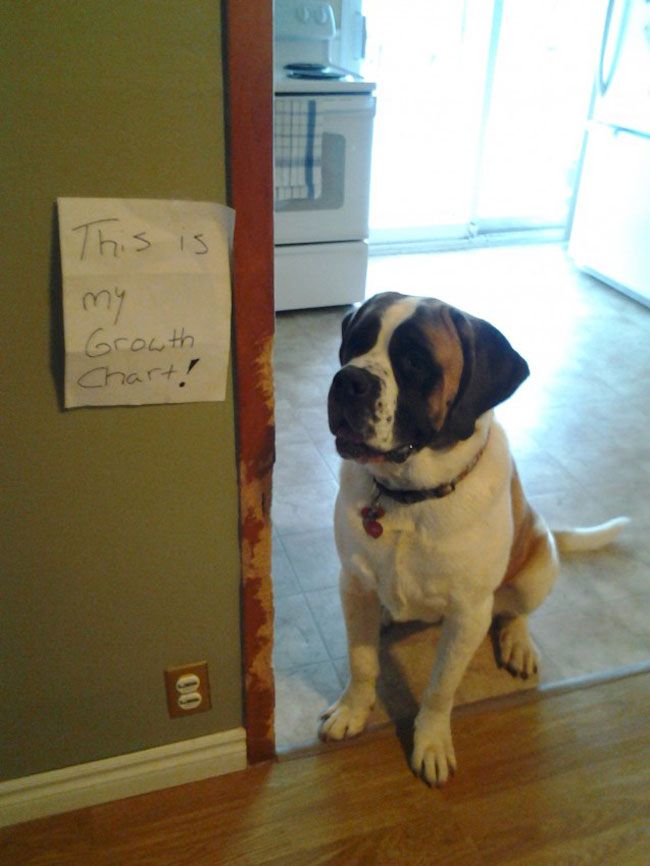 "It's 2am. Let me sing you the song of my people"
"I humped the neighbor's kid"
"I pooped in the heater vent. Now the WHOLE house smells like poop!"
"I locked my mom out of the truck when she stopped for fuel on the way to the vet for my neuter"
"I decapitated the patron saint of animals." – Dexter
"I ate 13 keys of my Dad's laptop. Now I have alphabet poops!"
"I fart so loudly, I wake myself up! ☹️"
"I peed on a little girl's leg at the dog park. ☹️"
"I sneak into the house of our buddhist neighbors and eat their food offerings for Buddha"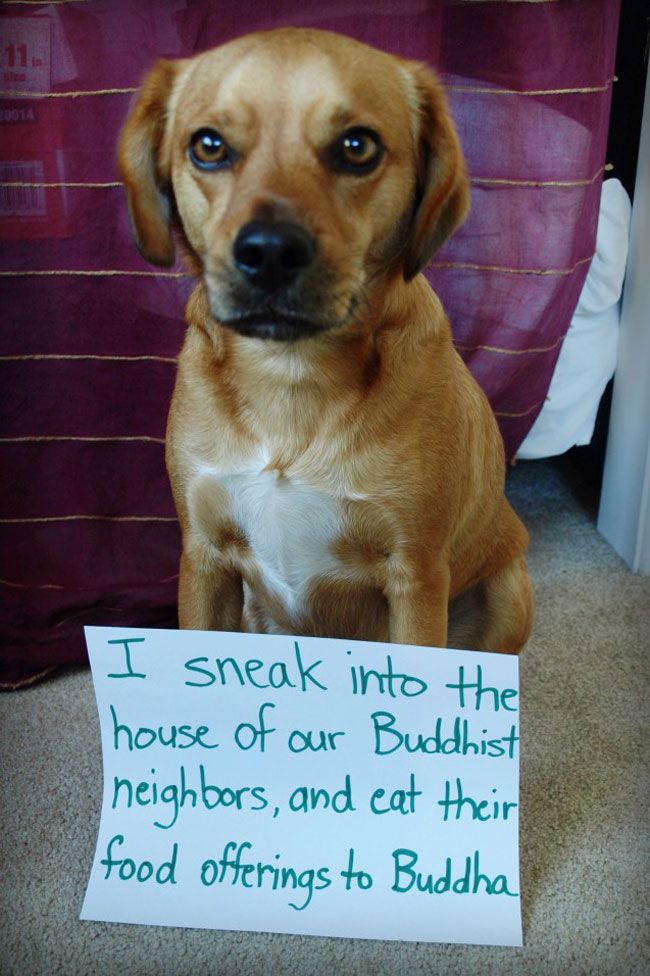 "I only chew up the left shoes!"
"When I'm on Mommy & Daddy's bed, I bite at the lumps under the blankets. Sometimes it's a hand. Sometimes it's a testicle."